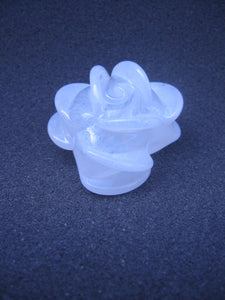 if you've been eyeing a particular item in our site here, use this code- holi23day -to get 15% off your order. sale runs from now till Dec 15th cheers;)
---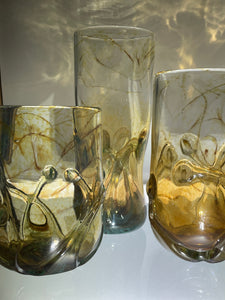 when we will wake to smell roses our eyes can no longer see, while we're still gasping for oxygen, having fed the Al Gore rhythms for so long, for it only to amount to a puddle of.. some beans (not even enough for a small casserole) it leaves one flopping on the shores of a big river, where we've come unglued while in midair and land to reform the broken pieces of yesterdays life, determined to find what is worth our efforts each suns rise. oh yes, we have such sights to show you, but will they ever manifest into...
---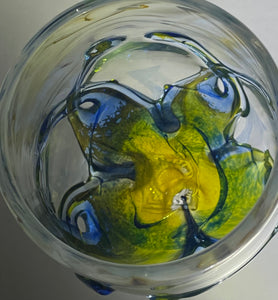 much ado in the world in these times, not much air to breathe, to blow bubbles or make baubles. it crossed my thoughts to talk about our new friend, A.I. I had experimented with the tool, to jazz up some item descriptions but hasn't been feeling genuine enough for me, ending up spending more time tweaking the auto suggestions around instead of just putting my own words down. which brings me to some worries of the future, we may easily replace our authentic words at the time, with auto corrected copy pasta from our previous statements, quicker to deliver but...
---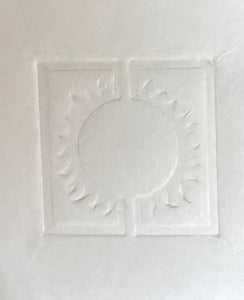 from now till the ides of May, we are having a promotional moment for mothers day. save 20% on your order using code: mothersday023
---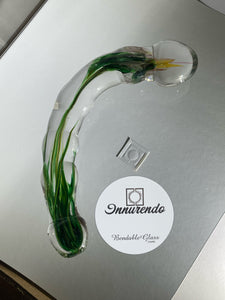 Our intent is to create works worthy of your home, to keep out, use and admire.  We dream to stay the hand from reaching up to clutch your pearls when you discover our doinked collection, filled with phallus and plug shapes, suspicious silicate sausage shapes of color and wonder all swirled up inside, wearing patterns we found pleasure in creating with some even approaching a floral image. butt that art is in the eye of the beholder, as Rorschach might have thought. and so we thought.. to announce our brand: Innurendo (phallus and plugs) Much care and craftsmanship has gone...